Pichler is sold
27.01.2020
Business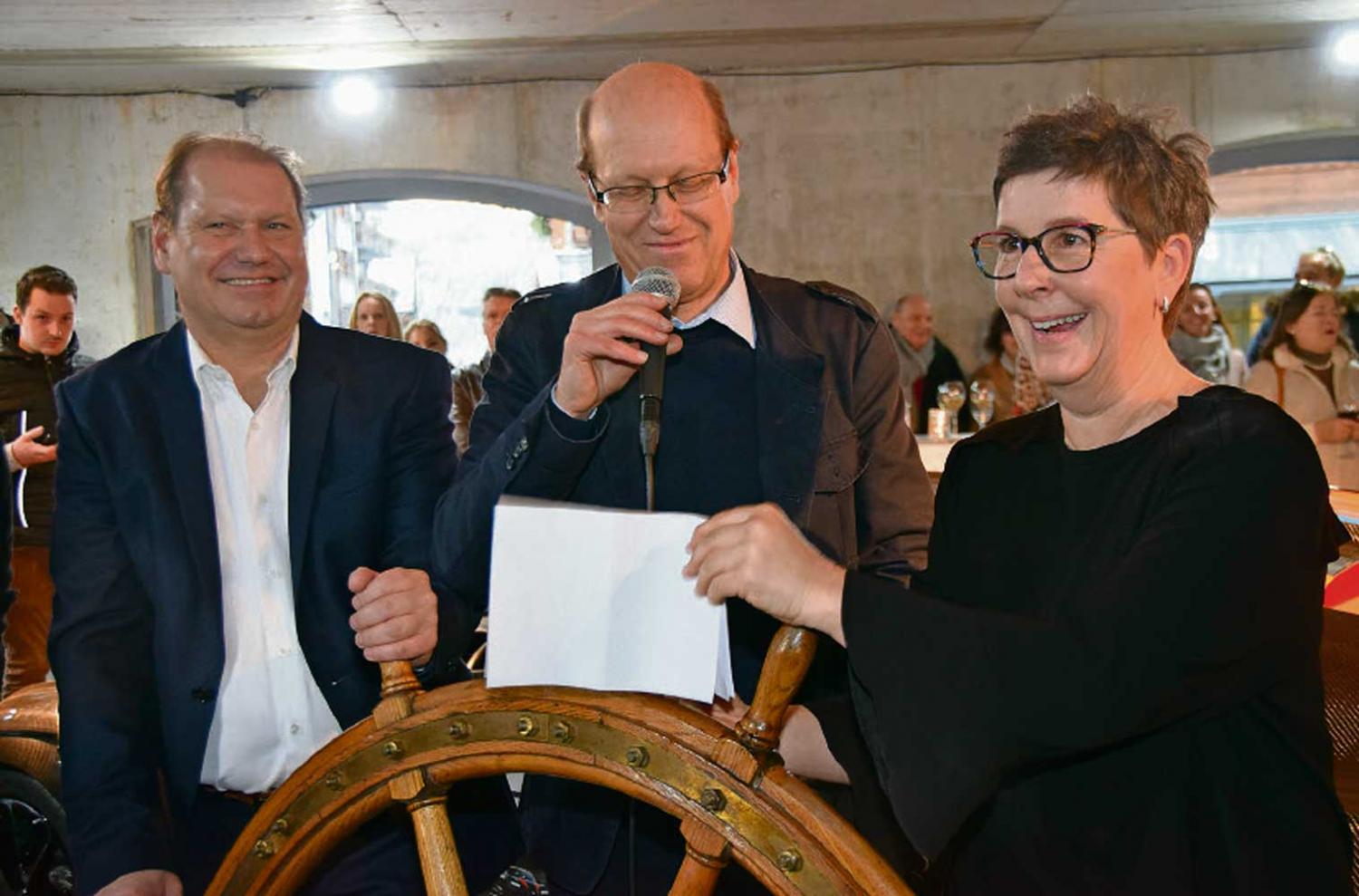 There was a spirit of optimism at the end of December in the Pichler showroom on the promenade in Gstaad. In the middle of the high season and with many friends, acquaintances and customers present, Othmar, Erich and Silvia Pichler officially handed over their dealership to Beat Imwinkelried.
The 52-year-old entrepreneur has extensive experience in the automotive industry. His group represents the brands VW, BMW, Mini, Maserati and Ferrari. As he emphasised, he wants to leave the orientation of Pichler GFG AG unchanged and continue in the spirit of the two founders. Erich and Othmar Pichler will continue to be associated with the company as representatives. Chris Schenk has led the 17-strong team since 1 November. The new managing director, born in Bern, is "an experienced professional from my group," says Imwinkelried.
A special moment
"Today is a special moment – a small step for mankind, a big one for the Pichler company," Erich Pichler greeted those present. In 1986, brothers Othmar and Erich laid the foundation stone for the company, continuously developing the business in the years that followed.
The company occupied a new building in the year 2000. "We thought this was going to be enough for the future ...", said Erich Pichler. It was not enough. The company continued to expand over the next ten years, and a second building was constructed. "In 2003 we became the first Mercedes-Benz Classic partner in Switzerland." Porsche followed in 2005 and Bentley in 2007. Four years later came the "crowning achievement in automotive engineering", as Erich Pichler put it. "We became Bugatti partners."
The tide turned in 2012 and from 2013 to 2017 followed years of stabilisation and focus.
The next chapter
A year ago, they started looking for a successor and found one relatively quickly in Imwinkelried. "He is not a talker, but a doer. He is not a shark, but a very straightforward and honest person. A professional in the car business," says Pichler. He is delighted to write the next chapter in the history of this unique company together with the team, emphasised Imwinkelried.
Imwinkelried has been an entrepreneur since 2003, primarily in the automotive sector. The 52-year-old father of four boys grew up in Basel, which is where he feels at home. He has companies in northwestern Switzerland and primarily in Zurich – "and from today, also in the beautiful Saanenland", he added. "I'm very happy and delighted that three beautiful car brands are now being added with Porsche, Mercedes and Bugatti."
Even though the company is now in new hands, Othmar and Erich Pichler do not intend to withdraw completely. "We will continue to look after the sales side," emphasised Erich Pichler.
Based on AvS/Anita Moser
Translated by Justine Hewson
---