Eighth season for winter ambulance
29.01.2020
Gstaad Living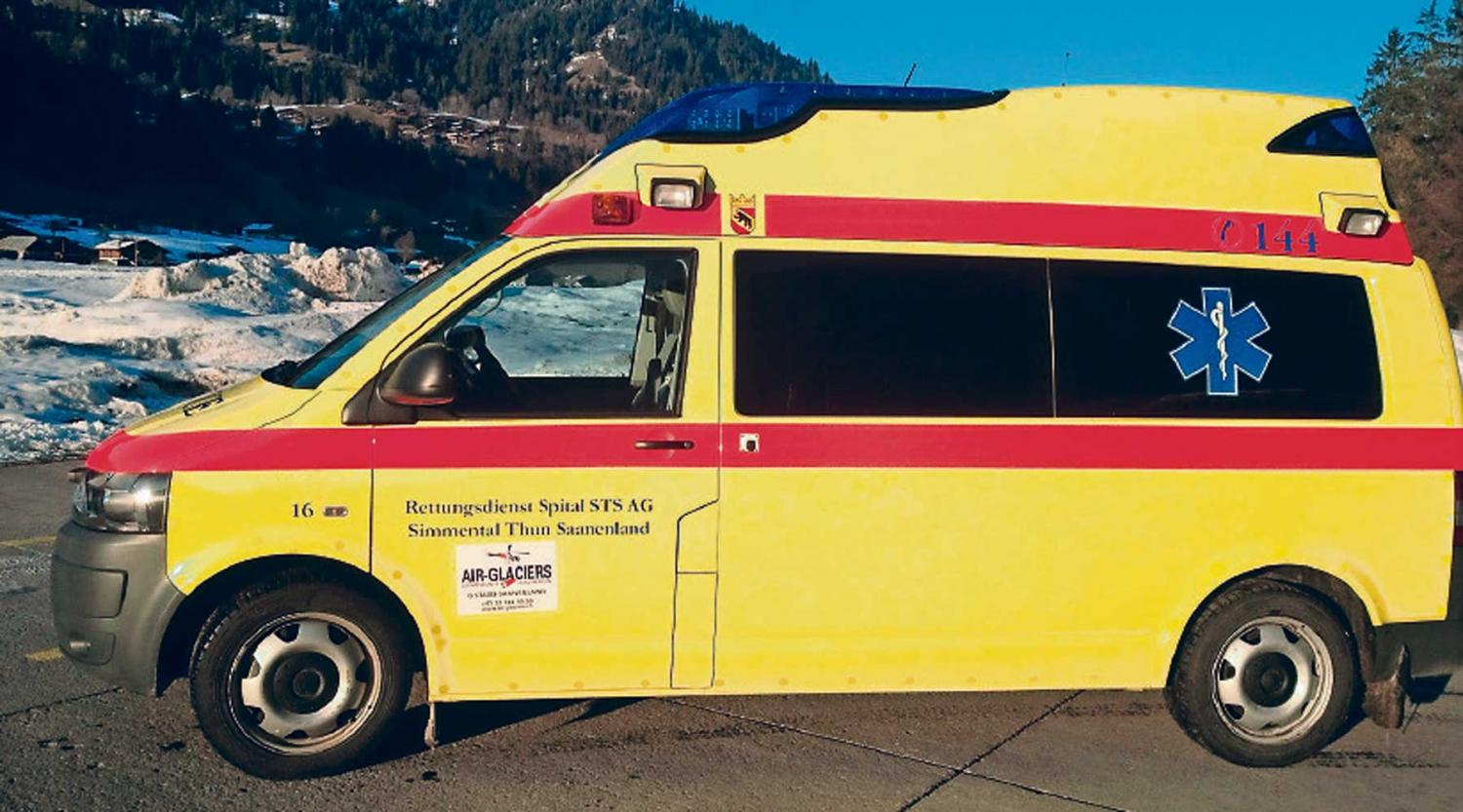 The additional ambulance operates from mid-December to the end of March. As last winter, it is located at the Air Glaciers base on the Saanen airfield. "We need to be out in five minutes at the most," stresses paramedic Ferdinand Eschler.
Emergency doctors and paramedics
Air-Glaciers relies on a team of five paramedics and twelve emergency doctors. If the ambulance is called out, there is always an emergency doctor on board. The vehicle is rented from Spital STS AG and is integrated into their rescue service concept. Like all ambulances in the canton, it is coordinated through the cantonal emergency call centre 144.
The Air-Glaciers night ambulance was deployed on 75 call-outs last winter.
Air-Glaciers works closely with the STS AG emergency services and their cooperation is contractually regulated. When the Spital STS AG ambulance is deployed from its base in Saanenmöser between 6.30pm and 9.30pm, Air-Glaciers transfers its vehicle to Saanenmöser, which is the geographical centre for the Obersimmental and Saanenland valleys. If both ambulances are in use at the same time, an additional emergency vehicle from Gesigen will be deployed to be on site as quickly as possible in the event of another emergency.
Another three years
Both the Saanen authorities and the voting population back this additional service. The costs are borne by the public sector. On 13 September, an extraordinary municipal assembly of Saanen gave the on-call service the green for another three years. The service charge was unanimously agreed at a maximum of CHF 340,200 and approved for the winter seasons 2019-2022.
Based on AvS/Anita Moser
Translated by Justine Hewson
---