COYA to bring the ultimate luxury dining experience to Gstaad
27.01.2020
Advertising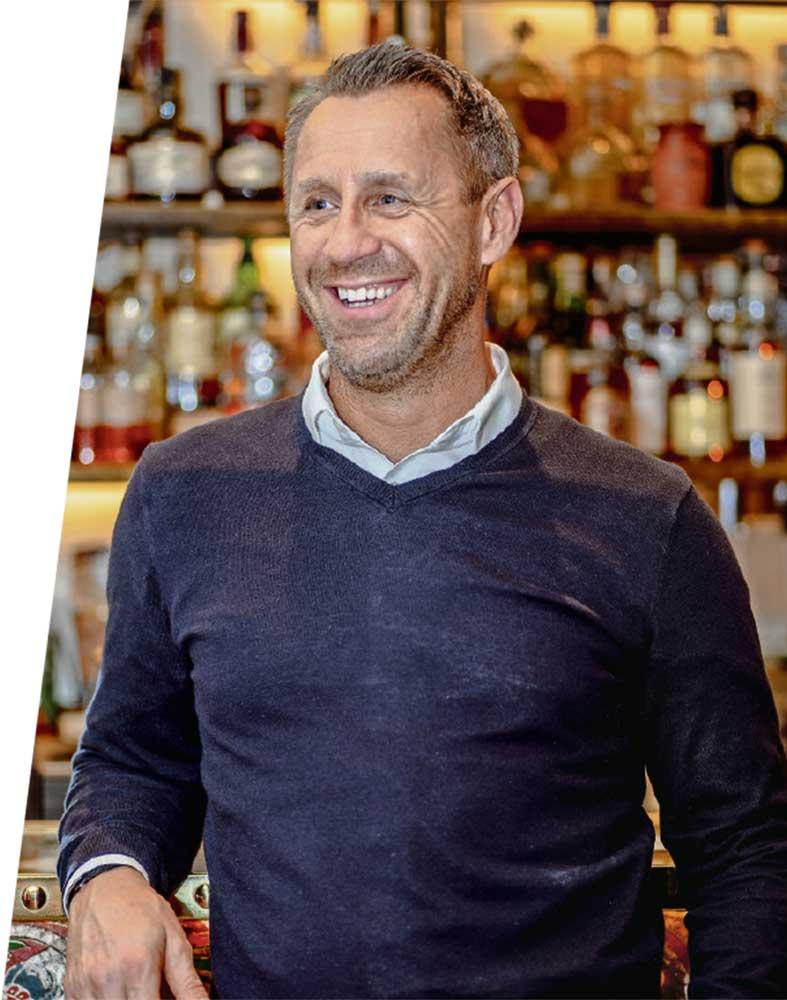 The Ultima/COYA pop-up will see the globally renowned Peruvian dining group's sensational sharing plates and spirit of adventure offered to visitors to the luxury ski resort from Friday, 7 February, until Sunday, 1 March.
COYA's month-long Ultima pop-up will include 23 dinners and three Peruvian carnival bottomless brunch experiences. Already famous in London and Dubai, COYA's carnival brunches showcase the restaurant's fun and vibrant atmosphere – with Peruvian and Incan décor, lush jungle vibes, music curated by COYA's own music director, and of course, world-class food and drink.
COYA's expert mixologists will also be bringing their celebrated cocktail offering to Gstaad, taking over Ultima's two hotel bars, The Lobby bar and The Shisha Bar, for the duration of the pop-up. Guests can look forward to COYA's signature cocktails such as their Pisco Sour and Chilcano.
---
Olivier Flamant, chief executive officer at COYA, the restaurant group with locations in London, Dubai, Paris, Abu Dhabi and Monte Carlo, talks about an exciting collaboration with Ultima Gstaad, international expansion and what is next for London's most inventive lifestyle restaurant brand.
With outposts around the world, why have you chosen Gstaad for a pop-up location, and what is the secret to being successful in different countries?
The secret is to be surrounded by a team who shares your vision and ambition. This, I believe, is truly the key to being successful, and it makes all the difference globally. The lifestyle market is very broad in terms of positioning of a brand. Some markets have more potential than others in terms of financial performance and other markets offer a stronger brand value, so it is important to take this into consideration from the start.
Gstaad is new territory for us and our first ski station pop-up, but we are really excited to bring COYA's spirit of adventure to the mountains for 23 dinners and three Peruvian carnival brunches. I believe our award-winning concept will provide an unforgettable experience for Gstaad this season, and we could not think of a better partner than luxury brand Ultima. We share a passion for exceptional service, exceeding guest expectations and doing so in the world's best
locations.
Tell us about the cuisine at COYA, and what's interesting about Peruvian food?
COYA is a Peruvian inspired sharing concept restaurant, serving dishes which take influence from Japanese, Chinese and Spanish cooking techniques to surprise and excite even the most seasoned guest. Our menus change seasonally but you will always find ceviche, plates to share, fish and meat cooked over our charcoal grill and delicious cazuelas. Our food is naturally healthy, with plenty of vegetarian, vegan and gluten-free options.
Peruvian cuisine is extremely diverse and interesting due to it being influenced by so many other colourful cuisines around the world. Our Pez Limon dish is a perfect example of this. Made with yellowtail, rice wine vinegar, mirin and jalapeños – what was a traditionally Peruvian dish, has been mixed with Japanese ingredients, such as mirin and daikon.
What are the most popular dishes on the menu?
Our ceviches are by far the most popular across the board. In particular, the Atun Chifa, which is made with yellowfin tuna, sesame seeds, soy and garnished with a rice cracker.
What can we expect to see from COYA in the coming months in terms of new locations, menus, etc?
It is a very exciting time for COYA at the moment. After our pop-up at Ultima Gstaad we will open COYA Mykonos, and then COYA Doha later in the year. These new openings are part of a controlled worldwide expansion plan, with more locations planned for the next few years too.
---
Book your table now!
To book please call reservations on + 41 33 748 05 55, or email at Coya@ultimagstaad.com.
---