Awards for Gstaad personalities
29.01.2020
Business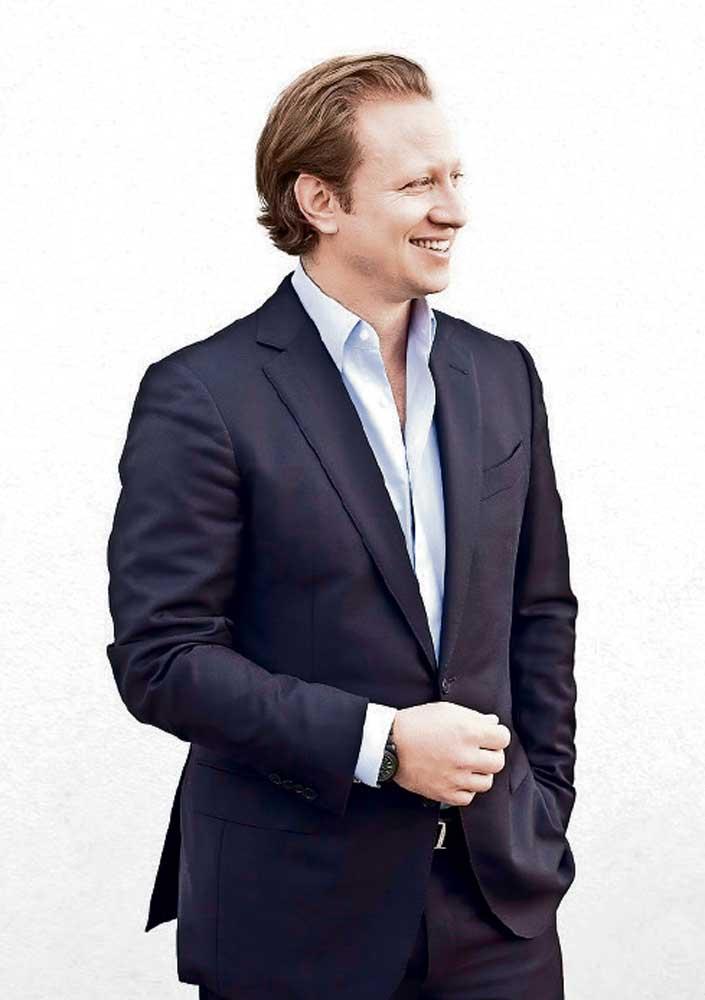 For the seventh time, the business magazine Bilanz has identified the most important among tens of thousands of managers, entrepreneurs, researchers and investors in Switzerland. Two personalities from Gstaad are new to the survey: Matthias In-Albon, managing director of Bergbahnen Destination Gstaad (BDG), and Daniel Koetser, owner of the Hotel Le Grand Bellevue.
The criteria for inclusion encompass power and influence, with a reach beyond one's own organisation, a good network and frequently significant challenges. Only one representative per company is admitted.
Rescuer of the Gstaad cable cars
Aged 34, In-Albon is quite young for his position. The Valaisan originally graduated in industrial engineering from the University of Applied Sciences Northwestern Switzerland. He then served as the COO of the cable car company in Saastal. Once in Gstaad, In-Albon faced the task of breaking up the Gordian knot of stagnancy and overindebtedness. He did not disappoint in what proved to be one of Switzerland's largest renovation projects in the mountain railway industry. Returns and guest numbers have risen again and In-Albon is now working on strengthening the summer programme, after kick-starting digitalisation of the company.
A breath of fresh air at Le Grand Bellevue Gstaad
Daniel Koetser, a member of a Dutch gallery-owning family and with an MBA in hotel management, took over the Hotel Bellevue in 2012. "It's well worth experiencing what he and his wife Davia, an interior designer, have made of the establishment," writes Bilanz. He calls his ideal picture "a mix of New York's Soho House and Villa Feltrinelli, a kind of country home atmosphere." The fact that others like this ambience is shown, among others, by Kirsty Bertarelli celebrating her birthday at the Le Grand Bellevue.
In the meantime, Koetser has also made the Hotel Bellevue the first point of call for top cuisine, with two master chefs under contract: Robert Speth and Marcus Lindner. In addition, Koetser plans to expand the hotel with additional suites and residences and has already extended the seasonal opening hours. He recently brought in Fabian Nusser as a hotel manager.
Significant new talent
According to the business magazine, two things stand out in this year's analysis. On the one hand, 53 of the 100 most important players are newcomers. This shows the dynamism of the Swiss economy and how short-lived the presence of its representatives is. On the other hand, 39 positions are occupied by foreigners. This indicates Switzerland's success in attracting talent from abroad. "Such top performers in the best positions in the Swiss economy yield considerable advantages."
In the "Who Is Who" supplement, Bilanz divided the country's most important players into ten categories, each in alphabetical order. The two entrepreneurs from Gstaad are among the ten most influential leaders in the category "Gastronomy/Tourism".
Based on AvS/Sara Trailovic
Translated by Justine Hewson
---