New Gstaad Book
22.02.2019
Arts & Culture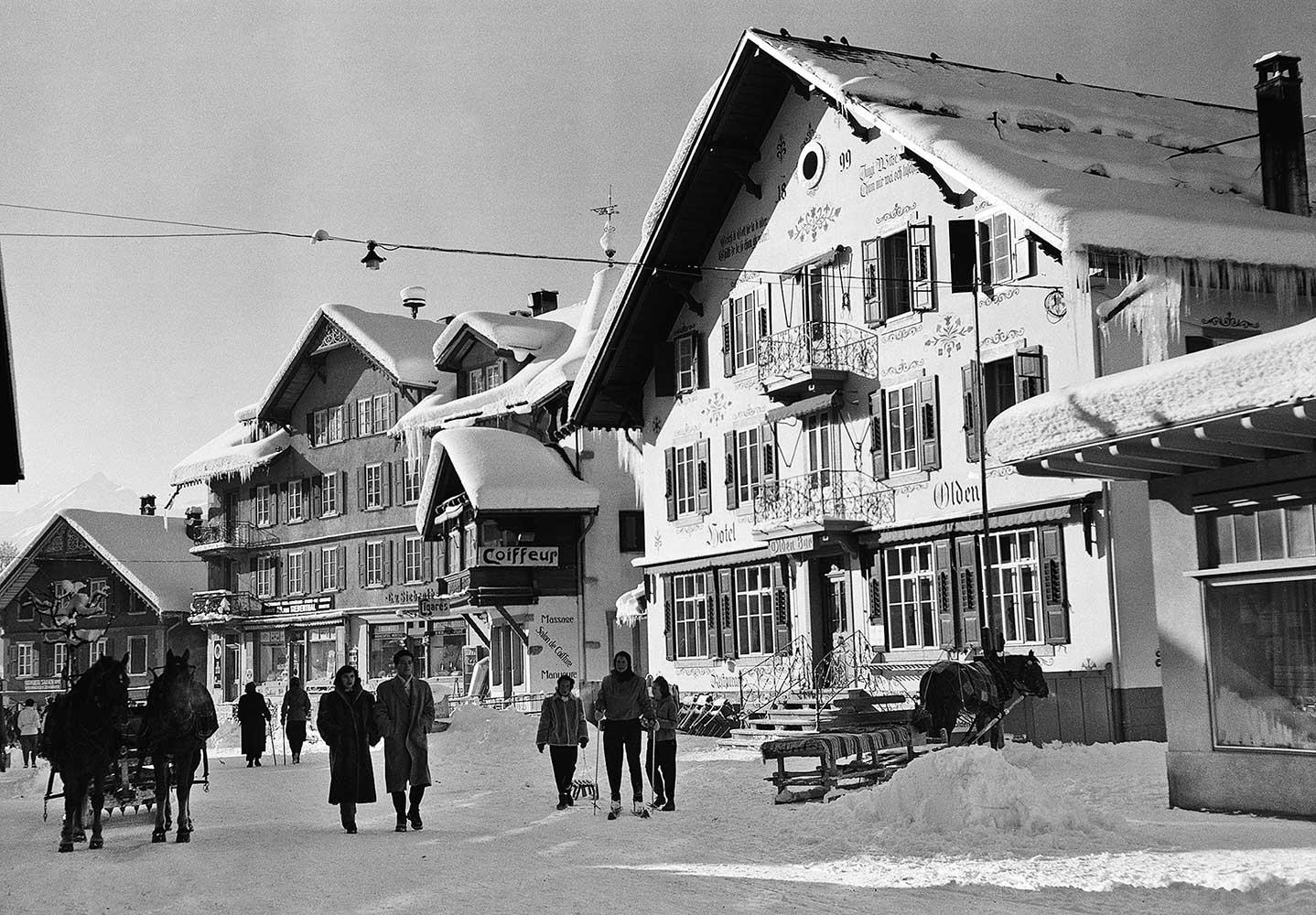 After the devastating village fire of 1898 and the poverty of the 19th century, the residents of Gstaad were looking for different income streams to diversify from trading in timber, cheese, and farming, which was very dominant within the region. Tourism looked like a viable option, but Gstaad was hard to get to. Finally, in 1905, the Montreux – Interlaken railway opened and the line went through Gstaad, a little-known place at that time. The railway was the first electric line in the Alps. Within a few years, ten hotels had sprung up, including the now legendary Gstaad Palace Hotel. The builders were all locals who believed in the future of tourism in Gstaad.
Thanks to the fast modern railway connection and contemporary hotels, Gstaad was the ideal location for building private schools. Indeed, the Belgian royal family set up a private school here in 1913, followed in quick succession by the Le Rosey. In addition to its main centre on Lake Geneva, Le Rosey constructed a winter residence in Gstaad. This marked the beginnings of the town as we know it today. Students from royal backgrounds and the wealthy aristocracy laid the foundations for a select clientele who have remained faithful to the town to this day.
Today, Gstaad still has just as many cows as inhabitants, which is a tribute to the harmonious integration of tourism. Moreover, everything still feels real. Gstaad is brimming with unspoiled nature and international flair. Preserving the countryside and the strict building regulations (which only allow chalet buildings) have helped Gstaad to become a world-class spa resort.
Gstaad has a genuine vibe, but it's also a very discerning place where every guest will feel comfortable and welcome.
---
Gottfried von Siebenthal
Born in 1946 into one of the oldest local families in Gstaad, Gottfried von Siebenthal-Imhof is married with four children. From childhood, he felt a great sense of commitment to "his village". Among others, he's been a member of the management board for the tourist office and has also spent eight years working for the municipal council. His decades of campaigning for a car-free Gstaad and a bypass have been honoured with the title "Mister Gstaad".
---