A new attraction at the Wasserngrat
16.02.2019
Local News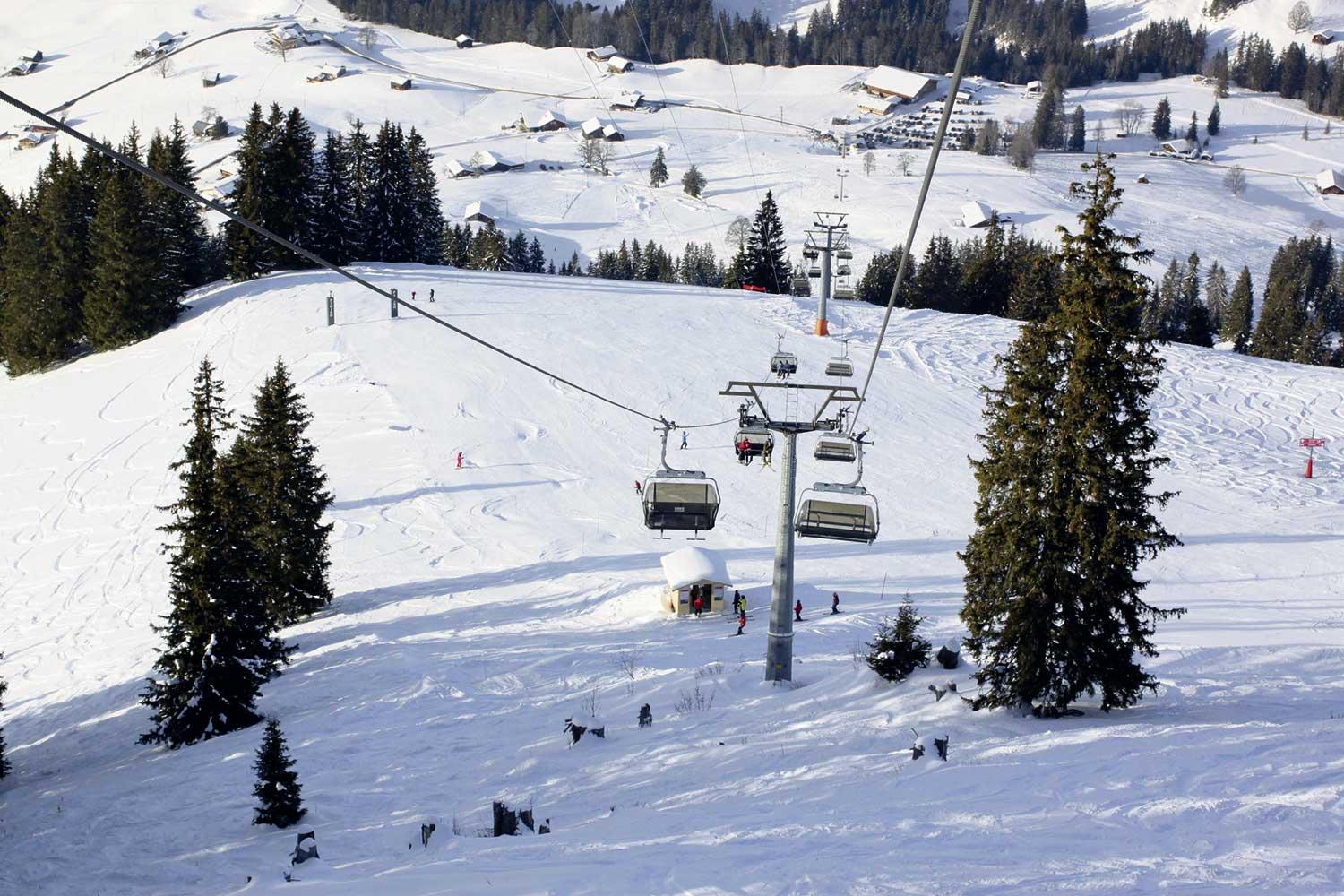 There must be many skiers who would love to know what it feels like to be a professional ski racer. Imagine standing by the starting hut. Your body is poised from top to toe and you're ready to muster all your strength for the upcoming few minutes. By the side of the slope, people are cheering as the Treicheln bell sounds. You push off hard with your poles and are on your way! Focusing in earnest, you curve through the gates as the cameras roll and head towards the finish line, where the crowd is cheering you! Then, you snatch a quick glance at the screen: Did you make the grade?
Just like the real thing
You can get a true feeling for what it's like to race by using the new timed track: From the start hut with the sound of the Treichel bells, to pushing off to launch the timer, then down the ski route as the camera pans in on you for up to two minutes until you finally break through the light barrier to finish.
Two years ago, Hansruedi Steiner, managing director of Wasserngrat 2000 AG wanted to offer skiers such an opportunity. This year, it all came together. In terms of finances, the Eagle Club Gstaad and the Institut Le Rosey have played a role in implementing the plans.
Everyone's enthusiastic
"The Wasserngrat already has a lot to offer," enthuses Philippe Gudin, general director of Rosey Aventure SA, who cut the red ribbon for the official opening. "The mountain really draws people in with its wonderful food and superbly prepared ski slopes. Many racers love to come and train on the mountain, so a timed ski course is ideal for the Wasserngrat. People love opportunities like this."
Steiner finds the timed route exciting because it's open to everyone. He particularly likes the camera: "Friends and families can compete against one another and then go away and analyse their different ski styles using the app."
It's easy to take part, then register
There's a sign at the start hut explaining how to download the Skiline.cc app and register. All you need is a valid ski ticket. You can even use the timed course and benefit from being filmed without signing up in advance.
Justine Hewson / AvS
---