The litter louts are out there again
07.02.2019
Gstaad Living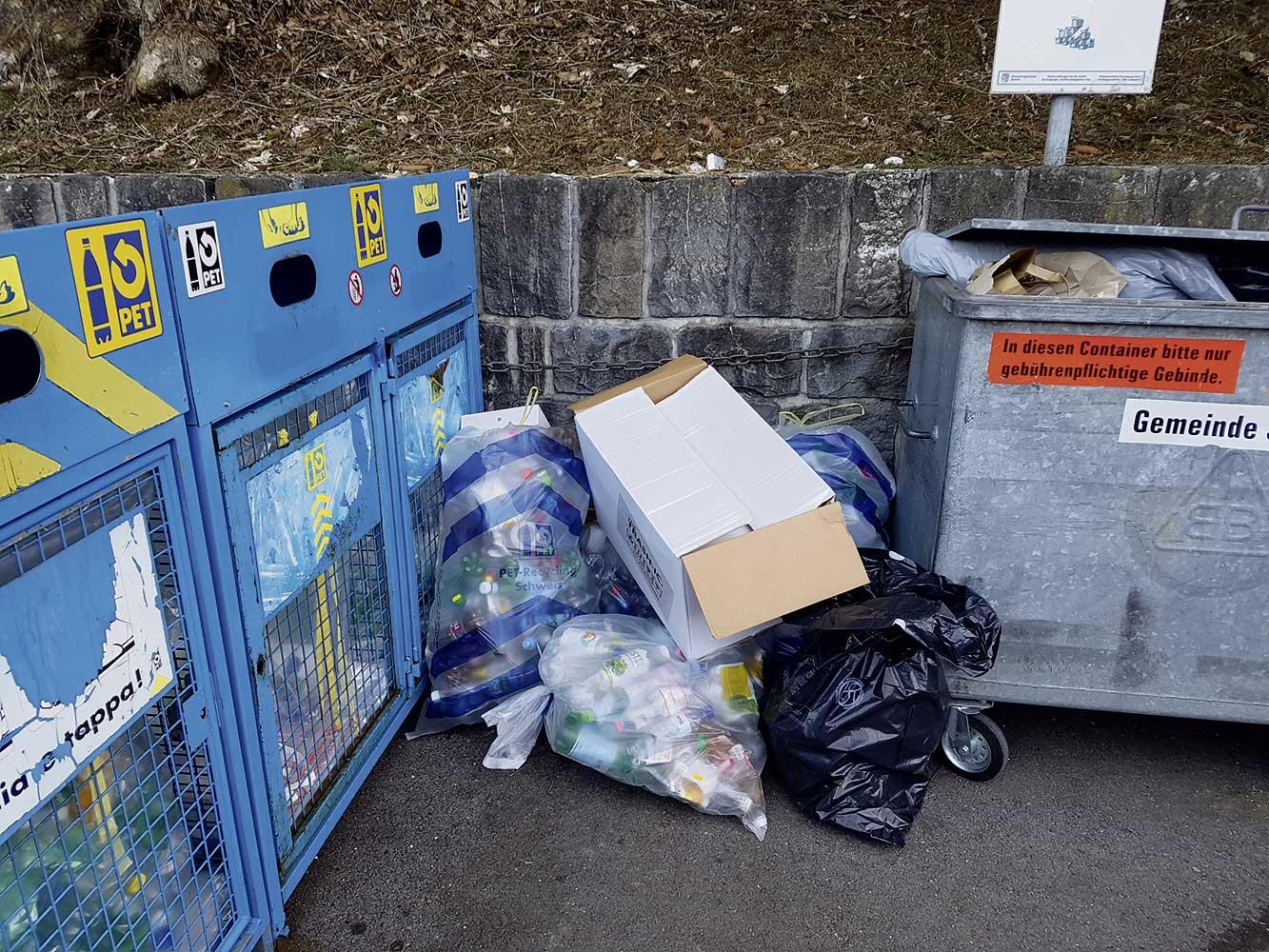 When you see the things that Otto Tritten and his team find at the rubbish collection points after the holidays, you realise that some people have a real nerve. The manager of the Gstaad works explained: "We find rusty grills, old suitcases, expensive olive oil cans, gift wrap, detergent bottles – there's no end to the rubbish that people dump." Tritten also notes that some people just dump their rubbish wherever it suits them. The collection points are clearly marked and every household receives an information leaflet from the municipality.
Both visitors and locals are responsible
Tritten says that both visitors and local residents are responsible for such behaviour. He emphasises: "Most people dispose of their rubbish correctly. The few who are too lazy to do so should be ashamed! It simply isn't fair on the general public!"
Tritten and his team attach great importance to ensuring that the refuse collection points are always clean and tidy. He knows from experience: "The cleaner the place looks, the more likely people are to have scruples about leaving their rubbish behind."
Referring to the leaflet
To prevent littering, the team patrol the collection points on public holidays and at weekends. Tritten says: "Usually, we empty the full containers and clean the areas on Mondays and Fridays so everything is pristine. However, come Saturdays, we'll find an old grill or a dirty pan here and there. So, we get called out on Saturdays and then again on Sundays. My team should actually be off work then."
What can be done about the problem? Tritten says he doesn't want to start imposing fines because that would be rather drastic. That's why he's appealing to guests and the general public to voluntarily abide by the rules. He knows from experience: "Many visitors appreciate the fact that everything's so clean here. We really need to uphold our reputation." If you come across someone who isn't disposing of their rubbish correctly, Tritten recommends approaching the person in a friendly manner and referring to the leaflet.
Justine Hewson / AvS
---