Culinary Gstaad
28.02.2019
Gstaad Living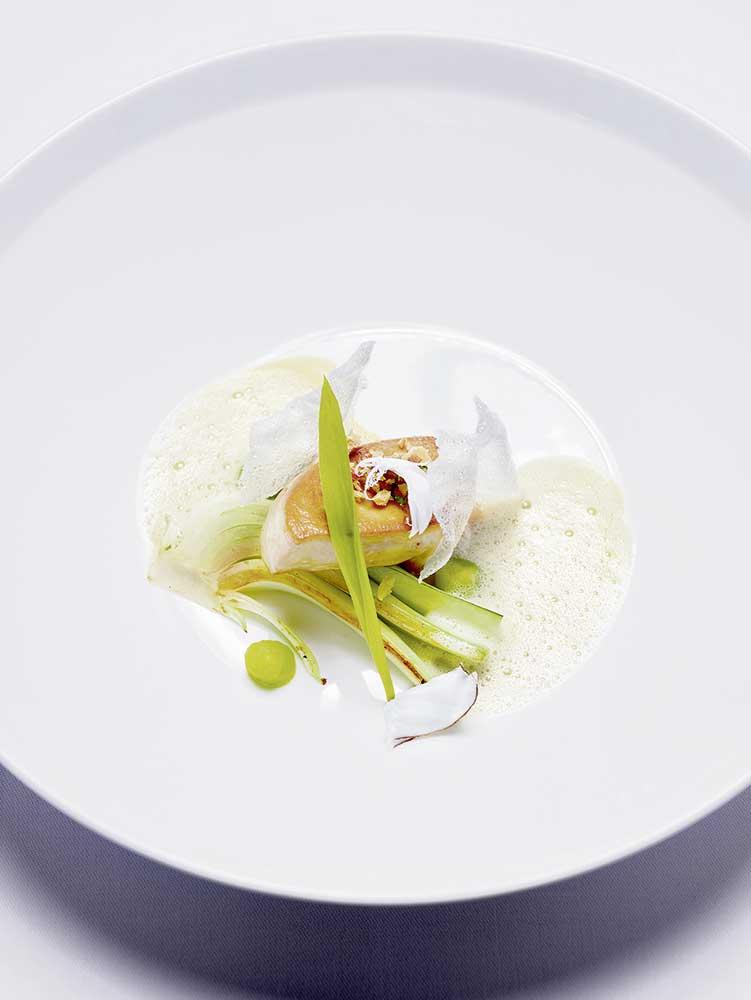 In 2013 the hotel underwent a year-long renovation and re-design project under the leadership of new owners Daniel and Davia Koetser. The hotel re-opened in December 2013, staking its claim as the only large five-star establishment to be categorically situated "in Gstaad village".
The Bellevue clearly has an enviable location, but as I learned when I interviewed Daniel Koetser and Cynthia Kummer, Bellevue communications manager, this is just the beginning.
Family-owned and family-run
I am surprised to learn that Daniel is not just the owner of the hotel; he runs it too. Throughout our meeting I see first-hand the kind of highly personalised guest experience this creates.
The hotel is more country house than razzmatazz glamour, creating a warm environment in which guests feel at home. Take LEONARD'S, the hotel's main restaurant. It's an elegant space with vaulted ceilings and muted colours – formal without being austere. It also gives a sense of what the Bellevue is all about: to be the culinary centre of Gstaad by serving exceptional food.
Culinary Strategy
What does this mean in practice?
At the heart of the Bellevue's culinary strategy is a Michelin-star kitchen. Absolutely excellent food regardless of what you want to eat (fine dining, the daily menu, or more informal dishes such as burgers and sandwiches), wherever you want to eat (in LEONARD'S restaurant, at the bar, in your room, on the terrace, …). "It's about delivering whichever culinary journey the guest wants," explains Cynthia.
But how is the Bellevue investing to make this food-led strategy a reality?
For starters there's the recent appointment of Marcus G. Lindner as head chef for LEONARD'S. With two Michelin stars to his name, Chef Lindner's experience and flair drives the direction of his kitchen.
Then consider the Bellevue's recent acquisition of the Chesery under the continued leadership of Michelin-star chef and long-time Gstaad restaurateur Robert Speth. The Chesery will continue as a stand-alone restaurant, but the establishments work closely together and also collaborate on the external catering, offering Le Grand Catering.
Add to this the rustic Le Petit Chalet, a fun Krug pop-up restaurant and sushi bar and I understand the culinary adventure on offer here.
Hotel Strategy
This food-led approach feeds into a broader vision for the hotel: to make Le Grand Bellevue – and Saanenland – a culinary destination.
This makes a great deal of sense. There is a growing global interest in food quality and people are willing to seek out and travel to places that deliver exceptional cuisine, where they can indulge in the very best. By recognising this trend and delivering extraordinary food at the Bellevue it's clear the hotel is driving to make Gstaad a go-to destination for a top culinary experience.
Looking forward, the hotel also has plans for an events-based conference centre that can accommodate two to three hundred people. This plugs a gap in the existing Gstaad market for hosting mid-sized events like weddings and business gatherings and will increase global awareness of what Gstaad has to offer. Arguably this will have a positive impact on the local economy by bringing new guests to Saanenland and will drive up hotel occupancy across the region.
Gstaad: culinary destination
Make no mistake, the Bellevue is a grande dame hotel offering every luxury and comfort you could expect from a five-star establishment. By putting food at the core of its strategy it demonstrably welcomes anyone who likes to eat well – visitors and locals alike.
And who can disagree with Le Grand Bellevue's ambition to help put Gstaad on the culinary map? That's a vision I'm sure many are happy to get their taste buds behind.
Anna Charles
---