From the engines to the waters
07.09.2018
Sports & Leisure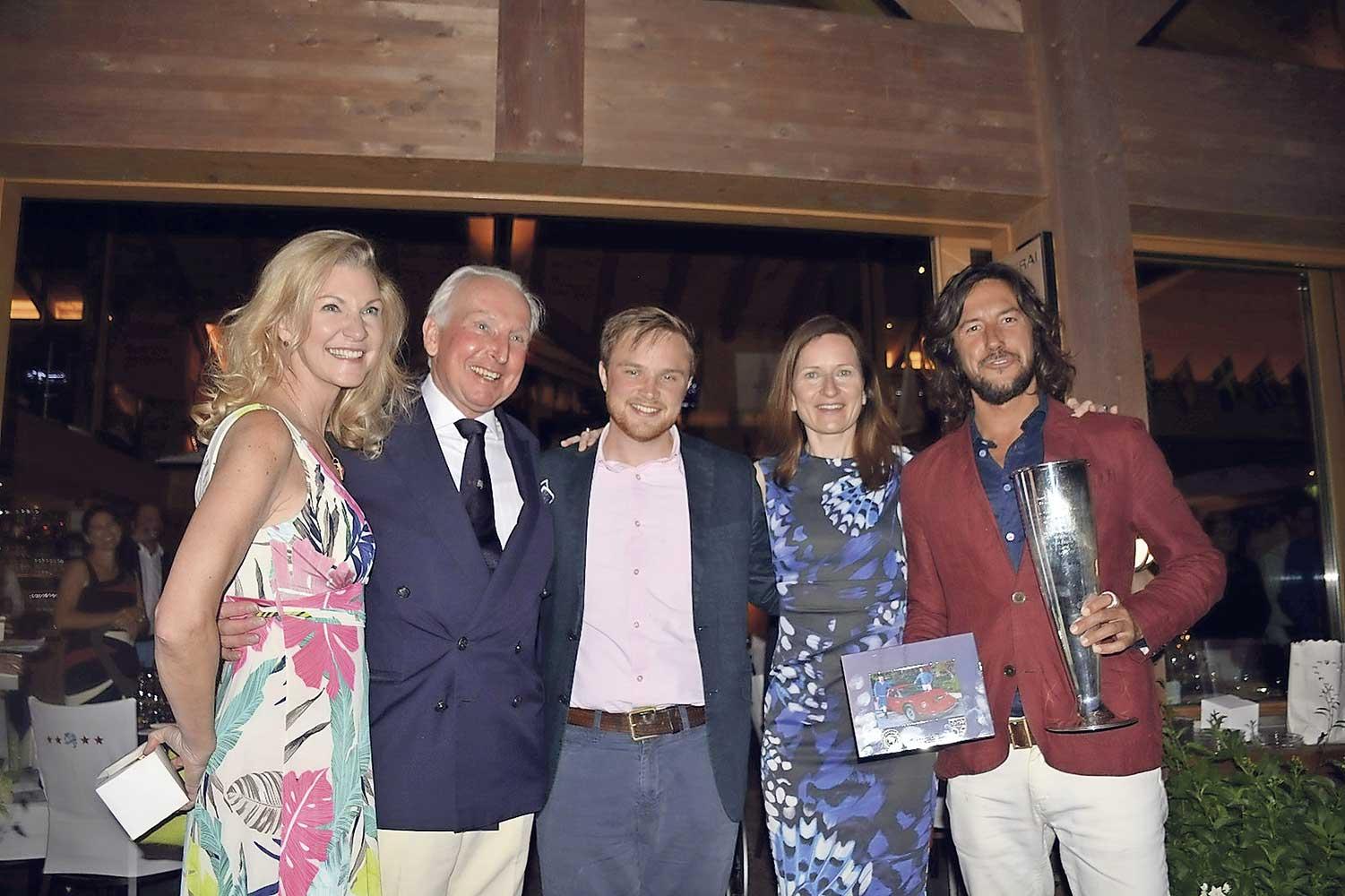 On Friday evening, all the pilots and co-pilots met at the GAC for the traditional get-together and registration. Before getting up on to the Lac Rétaud, drivers had to prove their attention skills – driving a 16.66 metre challenge blind folded. The wind conditions on the lake allowed for one round of model boat sailing. In the fabulously renovated mountain restaurant, the evening continued with a dinner party.
The next morning, with sun rising above the clubhouse, all 22 cars were lined up for the start in front of Le Grand Bellevue. The participants started their engines and headed towards their second special stage above the Val de Travers. The 22 cars were challenged in the last special stage by driving an average of 50 km/h on the last 5km.
Crossing four cantons, Berne, Vaud, Fribourg and Neuchâtel, the cars were making their way down to Môtiers, the capital of Absinth. They were welcomed with an aperitif in the artistic gardens of Château Ivernois to visit Le Manège – the classic car collection of the Burckhardt-Felder Foundation. This was followed by the traditional lunch at the restaurant Les Six Communes and a visit to the Maison de l'Absinth.
In the afternoon, the cars followed the route back through the forests and vineyards above the lake Neuchâtel down to the finish line in Champagne. Finally, everybody got together for the prize giving dinner at the GYC Clubhouse. The team seized the occasion to create the Triple C – Classic Car Cocktail 2018 – matching the topic of the day, infused with Absinth.
The winner of the 12th edition of the Rally & Yachting, a 1973 Ferrari Dino 246, was followed by a 1970 Mercedes 208 SE and a 1980 Morgan 8+.
Gstaad Yacht Club
Bar goes green
Plastic waste is a huge problem, mainly but not only in the oceans. To reduce waste at the GYC, the service team has tested a range of alternatives to straws, stirrers and cocktail sticks. They looked at options made of paper, glass and metal amongst others. Eventually they opted for bamboo utensils and pasta straws, both easily disposable and biodegradable. Cheers!
---