Expat adventures
23.08.2018
Magazine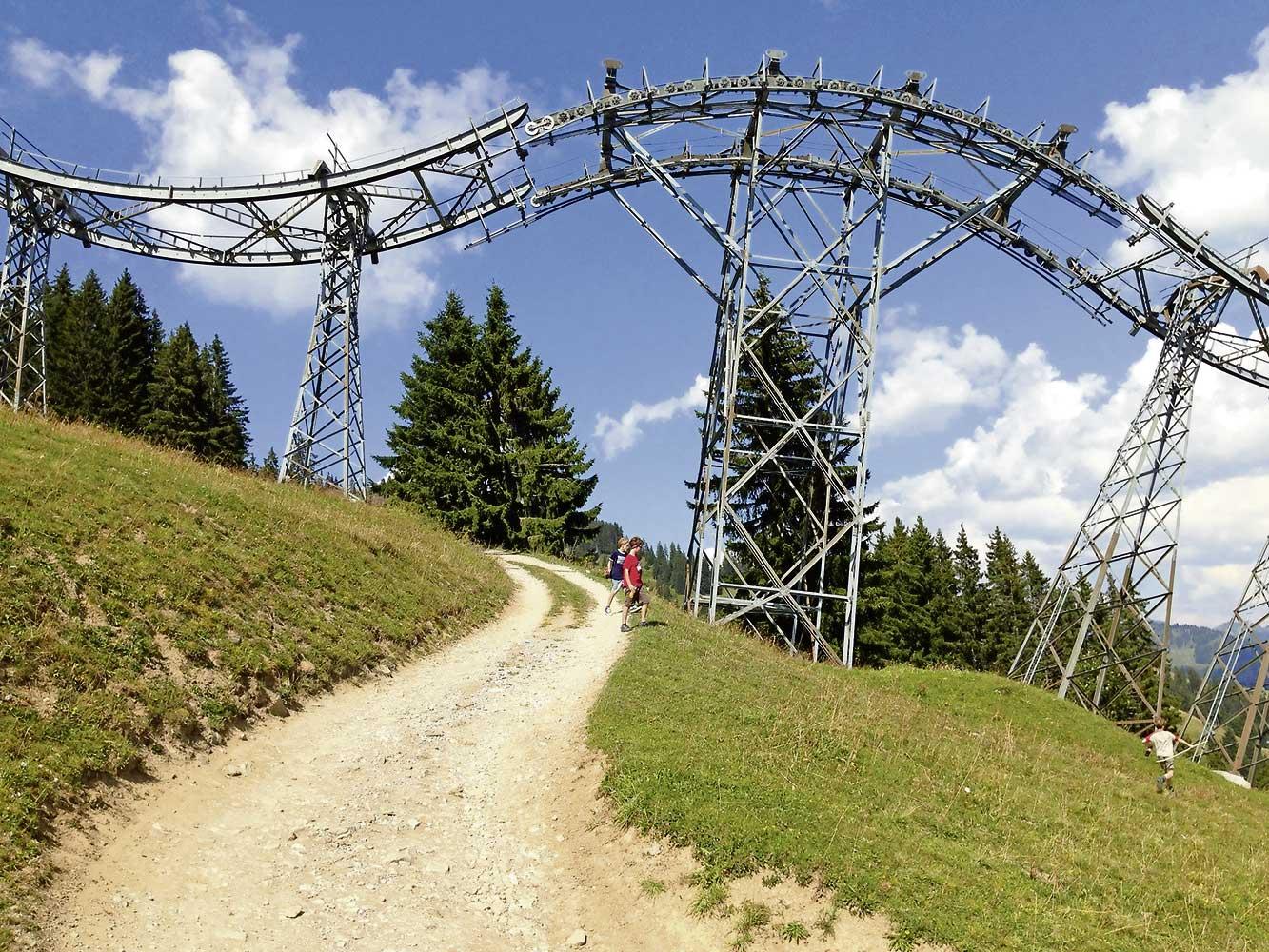 Get Outside
When we moved to Gstaad we were bowled over by the scenery. We're not really a hiking, camping, outdoorsy family, but being surrounded by nature tempted us outside.
Then my mother-in-law came for a visit and we thought she'd like it too. She's not the fittest of people, but takes her dog for a walk twice a day. On the strength of this snippet of information we decided she'd be up for a mountain excursion. We'd tried out numerous routes in the region and decided on a walk down the Rellerli. What we didn't grasp until too late was that precisely by taking so many mountain walks we were no longer able to judge the kind of terrain my mother-in-law could handle.
Climb Ev'ry Mountain
Blissfully unaware of the fate awaiting us, we took the cable car up the mountain and enjoyed a leisurely lunch on the sunny terrace.
The walk down started well enough. The field at the top was a little on the steep side, but as the ground flattened out and the children scampered excitedly around it turned into a pleasant family outing. We had set aside the whole afternoon so there was no pressure to maintain any particular pace. We had brought lots of water and could rest as often as needed.
The first signs of trouble appeared about thirty minutes into the walk. My mother-in-law was puffing a little from the exertion and during a brief rest we learned that for her 'dog walking' meant a gentle stroll around the village to a nearby park. Uh-oh. Still, she put on a brave face and we plodded on.
An hour later things began to go from bad to worse. We had now covered too much ground to consider hiking back to the cable car and my mother-in-law's sense of humour was swiftly evaporating in the breeze. Every time we passed a clump of trees or a bend in the path she would look around with a frown and ask how much further we had to go.
"Don't worry, Mum," my husband said with an encouraging smile he was far from feeling, "not much further."
From that moment on the rests became longer and the distance travelled shorter. This was turning into an epic voyage for my mother-in-law. No amount of jollying her along was going to work so we started to map out a Plan B. We knew the path down would eventually morph into a broader dirt track then a road that led to a housing estate on the outskirts of Schönried.
I was despatched on the rescue mission. I scurried down the rest of the mountain and collected our car parked near the Rellerli station. My next challenge was to drive up the heavily rutted track while my husband continued to encourage his mother down the slope until we met. We got home eventually; I don't think my mother-in-law moved for the rest of her visit.
Be Prepared
In retrospect we should have been more prepared.
The Gstaad website now has a page packed with recommended hikes, each graded 'easy', 'moderate' or 'difficult'. So if you want a gentle walk with your mother-in-law that is less extreme than our experience, you may want to try the route from Wispile to Lauenensee which the Gstaad tourist board says is "particularly suitable for families."
In time we began to see the funny side of the matter. The following Christmas my husband presented his Mum with a book of mountain walks, although I'm not sure how well she reacted to this. We're still waiting for her to take us up on the offer.
Anna Charles
---