Cinema Expo at the Gstaad Palace
21.08.2018
Arts & Culture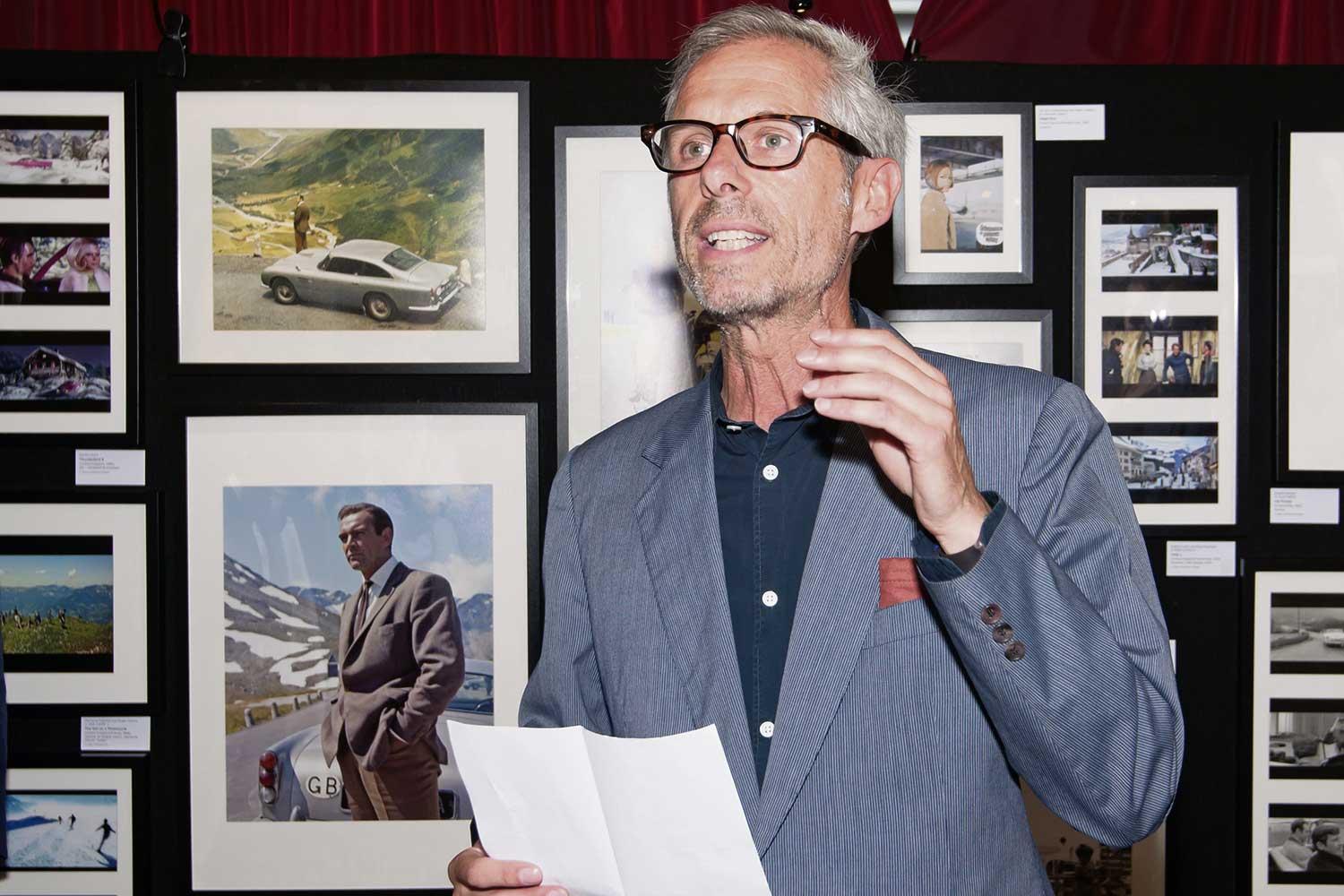 Backdrop Switzerland Expo/Gstaad was using the Gstaad Palace exhibition area to show film photographs, vintage posters and film excerpts from 1900 to the present day. The Palace is also the same hotel where several scenes of The Return of the Pink Panther were filmed in 1974.
Cornelius Schregle is the curator and initiator of the exhibition that was held in the Expo Room of the Gstaad Palace. Most of the images that were presented at the exhibition were from the collection of Cinématheque Suisse and complied by Schregle.
The walls of the exhibition were covered with film photographs of well-known productions. Sean Connery was there as James Bond from the movie Gold Finger. Clint Eastwood kisses the cow Marguerite, on the small Scheidegg in The Eiger Sanction and Catherine Schell and Peter Sellers could be viewed in a scene of The Pink Panther Returns, which was shot in Gstaad in 1974. Catherine Schell played the role of Lady Claudine Lifton in Blake Edwards' film alongside Peter Sellers, who played Jaques Clouseau. She made an appearance in Gstaad, adding a touch of glamour and Hollywood to the occasion. Schell has not been in Gstaad since the premiere of the film in 1975.
The extraordinary exhibition showed many big moments in film history and brought back memories for many. Guests could be overheard saying "they were the times" and "then they could still make movies". An information panel stated that between the years of 1922 and 2013 there have been nineteen foreign film productions that used the Bernese Oberland as a touch of charm. This is not all though, Bollywood has also noticed the beauty of our region. Between the years of 1994 and 2008 there were 42 Bollywood productions created in the Bernese Oberland. "When it comes to Bollywood films, only the untouched Swiss landscape is put on display, but they are not given a specific role. The backdrop is just the background for music and dance scenes" writes Schregle in
his book.
The exhibition "Backdrop Switzerland Expo/Gstaad" was not only a charming declaration for the love of film, but also the wonderful and attractive landscape of our region.
Sophie Rieder / AvS
---