XXL Fondue Caquelon Goes Germany
11.04.2017
Gstaad Living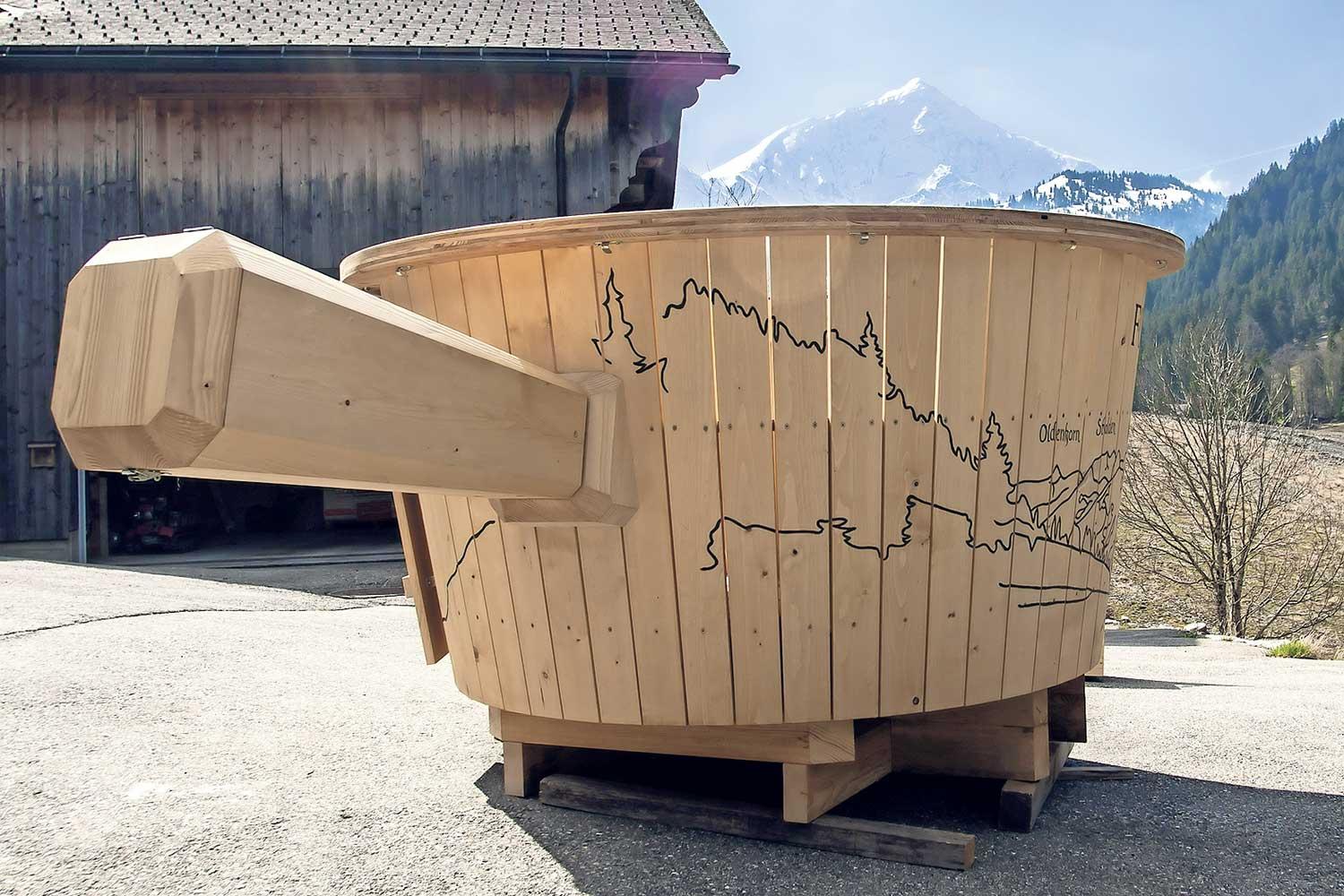 The two giant caquelons in the region are, of course, not just for show. Everybody is welcome to enjoy a fondue whilst regaling the splendid views over the valley. They were conceived in 2014 as part of the concept to establish the Saanenland as a fondue region. This marked an extension of the existing fondue trail on the Rellerli.
Somehow word reached Dr Charlotte Trümpler. The tourism office and the builder of the caquelons didn't have to consider her request even for just a minute. Reto Burri, owner of a carpentry in Lauenen, had already built the other caquelons and went straight to work to get a third oversized fondue pot ready.
Swiss Tourism and the consulate general support the campaign. Deck chairs will be provided to be placed around the exhibition object, which will be set in a public park near the river Main. Furthermore, free access to the museum will be granted on 1 August, Swiss National Day, when visitors will be greeted with specialties from the Saanenland and the sound of Alphorns.
Kerstin Sonnekalb of Gstaad Saanenland Tourismus hopes that the caquelon won't be vandalised in the big city, so it can be used by locals and tourists after its return to the Saanenland. It has not been decided yet, where it will be placed, so if you have a good idea share it with us!
Find more information for your own fondue pleasure on http://www.gstaad.ch/en/enjoyment/fondueland-gstaad.html.
---