World number 12 David Goffin in Gstaad
04.04.2017
Sports & Leisure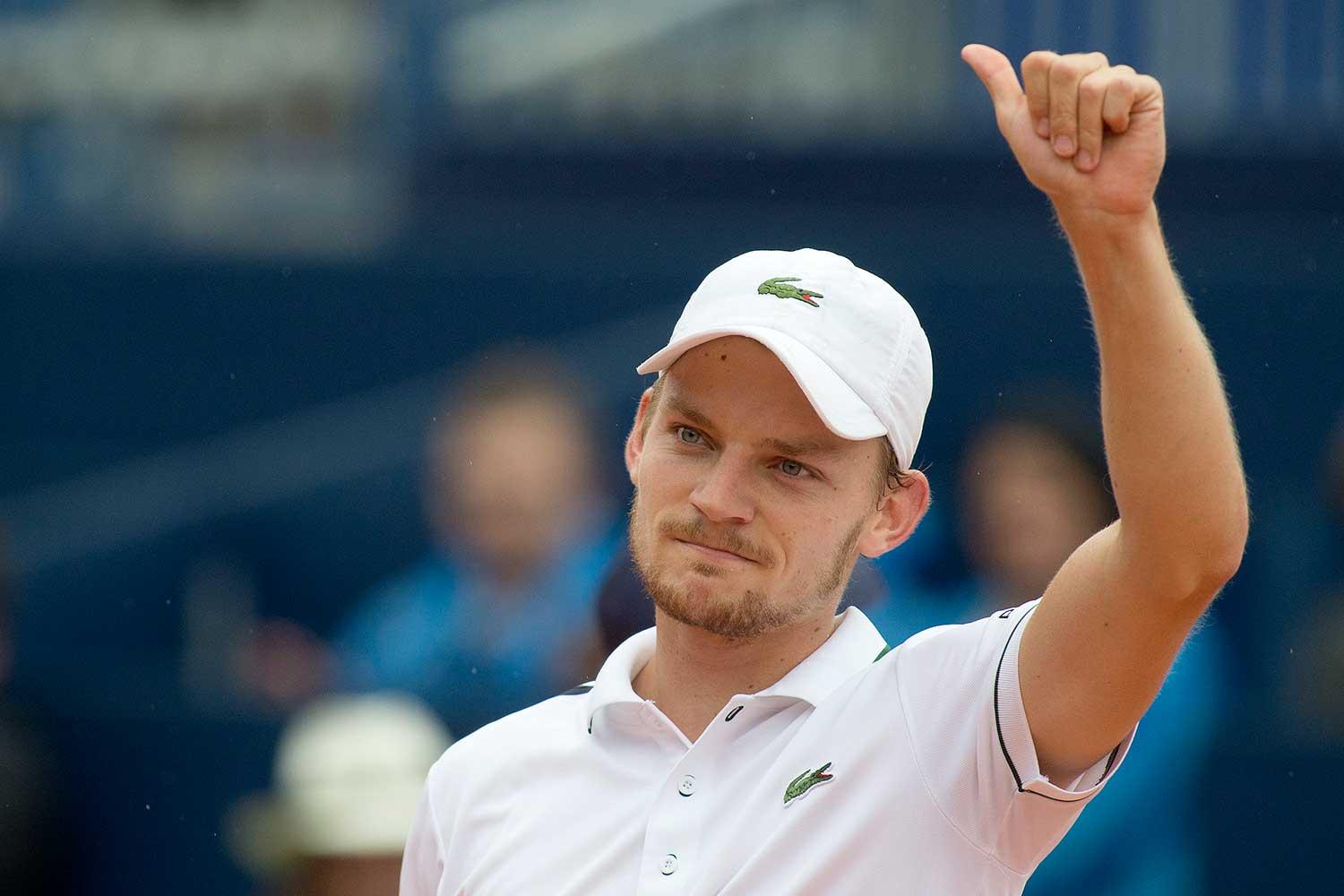 David Goffin made the top 10 for the first time in his career in February 2017. In the annual valuation, the Emirates ATP Race to London, he even made it to 8th position.
It is not his first time playing in Gstaad. In 2015 he reached the final in the Gstaader Sandplatz "sand" tournament, where he beat the Austrian Dominic Thiem. Goffin says he is looking forward to coming back to the Bernese Oberland.
"I love the tournament in Gstaad and look forward to this year again. The conditions look good to me, so I will strive for a successful week," said Goffin.
"He is one complete player, with excellent play on all surfaces," says tournament director Jeff Collet. "Gstaader viewers saw his performance two years ago and should be interested in his return."
For the 102nd edition of the J. Safra Sarasin Swiss Open Gstaad and the second Ladies Championship Gstaad in the week afterward, there is a novelty in ticketing. Tennis fans can buy their ticket for only CHF 25, and a random generator will then decide the day of the ticket's validity.
"Tennis should be affordable for everyone," says tournament co-director Julien Finkbeiner on the innovation. "A family of four can, with the new offer, spend a whole day at the tournament for CHF 100."
Tickets for the "Gstaad Tennis Jackpot" can now be found online at www. jsafrasarasinswissopengstaad.ch and www.ladieschampionshipgstaad.ch. Regular ticket sales are also open and can be purchased at www. ticketcorner.ch and in advanced sale at Gstaad Saanenland Tourism.
---