January Issue Now Available
31.01.2017
Magazine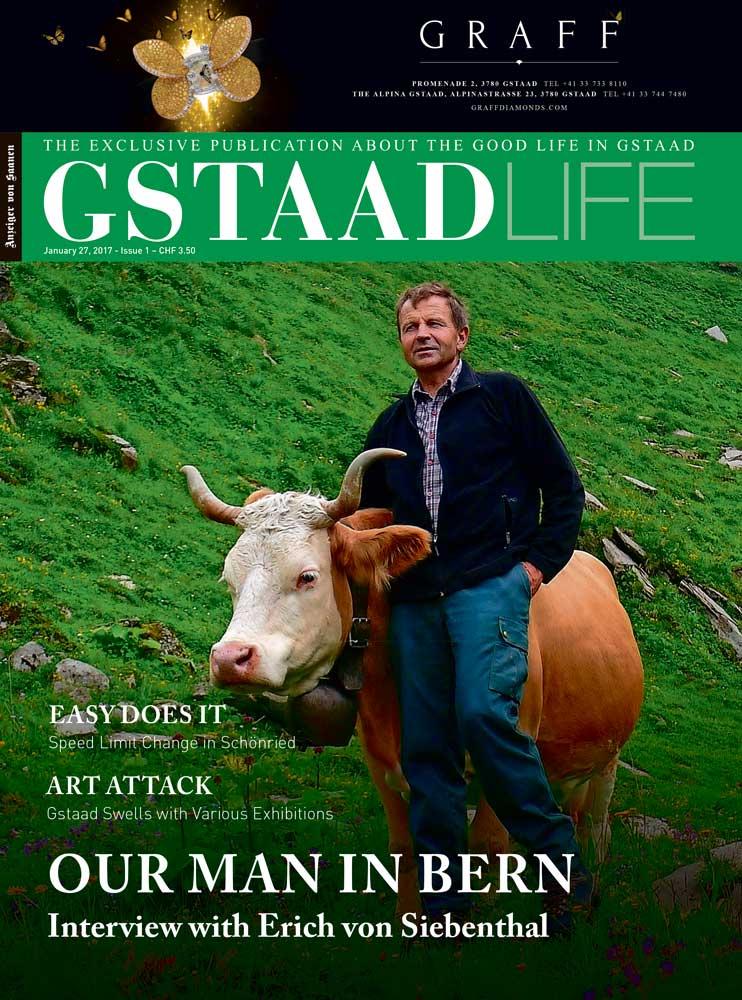 Finally, after the driest December since the beginning of weather monitoring, the snow has arrived and winter temperatures got January in a firm grip. With the cold came the flu and its grip seems to be just as tight as the frost.
It also got hold of our editor in chief, Alexis Munier, while she was running up and down the valley to chase the latest news and the best stories for this issue of GSTAADLIFE. Fortunately, she could finish most of the articles and my only obligation as her deputy is to welcome you to 2017!
It's hard to say what the new year brings if one isn't into reading tea leaves (I only drink coffee) but I can tell you about a few highlights in this issue. Now that we all know again what snow actually looks and feels like, we give you a brief update on the rail projects at the Eggli and the Saanersloch, which are well under way.
We also report about a project that could successfully be finished, the birth house Maternité Alpine, which opened its doors at the beginning of this year. Another project has barely started: the cantonal engineering department made its plans public to make traffic in Schönried more secure. Most people agree about the need of action but not everybody is happy with the initial proposition of slowing cars down to 30 km/h. Speedy results are not to be expected in this issue.
Finally, it is my pleasure to introduce Erich von Siebenthal, our representative in the National Council, who puts all his energy into political projects for our region. In the Profile interview he tells us about his commitment to the Saanenland and what he deems worth fighting for.
Of course that's not all from the magazine but it's all from me for now. I let you
discover the rest by yourself.
Markus Iseli
Publishing Director
---