The Prosts--The Family That Races Together Stays Together
08.01.2014
Archiv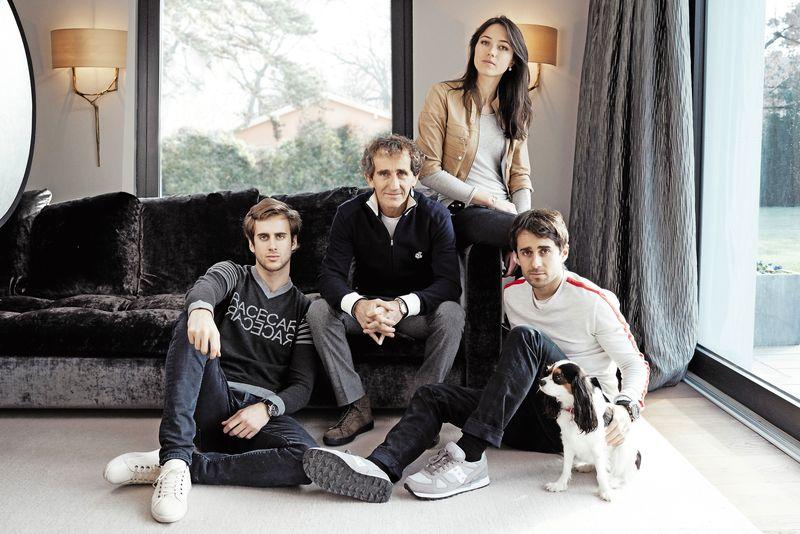 His sons, Nicolas and Sacha Prost, as well as Nicolas's wife Delphine, were on hand to round out this unusual glimpse into the"Royal Family of Racing."
Considered one of the greatest racers of all time, Alain "the Professor" Prost is known for his exceptional, calculating style and quiet, unassuming charm. He holds the record for the most Grand Prix wins from 1987 until 2001. Having scored victories in most of the world's races, Prost ranks number three in history for total wins.
But there's more to Alain Prost than his career – in fact, fatherhood might just beat out Formula One, even as it serves as a means by which he can pass on his love of racing. Alain imbued his sons, Nicolas and Sacha, with his passion for this dangerous yet thrilling sport. Nicolas is a champion racecar driver in his own right, despite a late start. He currently races for Lotus Rebellion in the FIA World Endurance Championship.
But Sacha had other plans. He and Delphine developed 8Js – a sleek, racing-inspired luxury menswear line (see article on page 24).
Retirement from racing doesn't mean Alain can sit still very long. At 58, he competes in advanced biking competitions and also finds time to serve as Renault's International Ambassador in 2012. It's a "life of leisure" that is full of sport – and fun.
Spend time with the Prosts, as we were lucky enough to do, and what emerges is the perfect picture of a family united in love, laughter, and speed. Because when it comes to racing, it's all in the family.
GSTAADLIFE: What brought you to Switzerland, and specifically to Gstaad?
Alain Prost: I'm French, but I've always found Switzerland the best place for peaceful living. It was the perfect spot to prepare for races when I was a Formula One driver. Now it's the perfect place to be all the time.
I come often with my sons Nicolas and Sacha. They are very attached to this place; over the years I got attached to it as well.
GL: What do you love about the Saanenland? How do you feel here?
AP: It's a great place to be all year round but my sons often drag me here during the summer. We're all cycling fans and here is a great playground for biking. Also, in the backcountry I feel like the people and life in general are more easy-going. The lifestyle in Geneva, for example, is hurried – it can be a real rat race.
GL: Your racing style has been described as 'skillful' and 'calculating'. In your own words, how do you describe your style, and does this directly reflect your personality?
AP: I think that over my racing career I have always tried to pay extra attention to details. Going fast is one thing – of course that was a thrill for me. But preparing a car perfectly, with every 't' crossed and 'i' dotted in order to win in the most direct way possible, that was really my drive.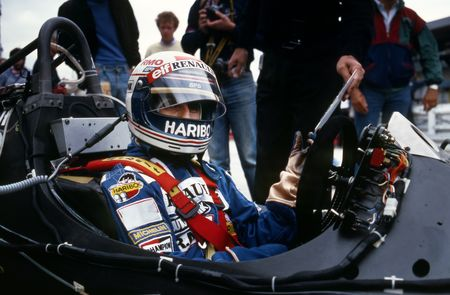 GL: What parenting tips can be applied from racing? Did facing danger in the workplace help you appreciate better the time you spent with your family?
AP: I don't think you can really compare parenting and racing! But during my time, the 80's, racing was extremely dangerous. I sadly lost many friends, so I always made sure I spent as much time as possible with my kids, enjoying every moment together.
GL: Given the dangers of racing, does this affect your parenting attitude?
AP: I think that being in the world of any risky activity makes you more aware of the truly important things in life. I guess you could call me an overprotective father actually. I'm always scared for my children…
GL: Much has been written about your famous rivalry with Ayrton Senna, but you said recently you buried the hatchet with him after you retired. Is there a life lesson here for your kids?
AP: My relationship with Senna was unique. We had both good and bad times of course, but we needed each other to achieve what we did. I think that if there is one lesson to learn from our rivalry it is respect. It's the most important value in sport but also in life in general.
GL: For you, Sacha and Nicolas, what is your first memory of your dad racing?
Nicolas Prost: I was not allowed to watch my dad's races, as they were too dangerous. I saw him for the first time at Maranello in 1990 while he was testing for Ferrari. It was great to see him in the car, but I ended up in the local hospital after putting my hands on the car's radiators!
Sacha Prost: I was only three years old when dad put an end to his Formula One career, but as long as I can remember racing was always part of most conversations at home.
I cannot say there is a first memory, but memories were plenty, as witnessed by the extensive collection of racing photos and videos lying around our home.
GL: Alain, what was your first reaction upon hearing of your son's decision to race?
AP: Nicolas actually came to us with this idea once he had finished his studies at Columbia. It was quite a surprise at first and I thought it was just to try out, but he continued and persevered and I am really proud and amazed of what he has achieved. To reach that kind of level starting so late is quite impressive.
GL: How is racing today different from the racing of yesteryear?
AP: Everything! From technology to the sport's culture itself, there is a whole world between racing today and the racing of yesteryear.
But one thing remains the same: The passion and dedication of the drivers.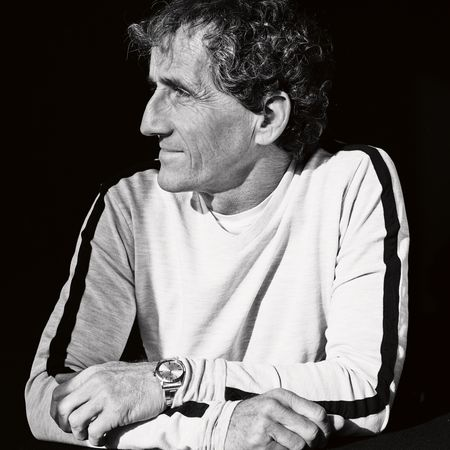 ---