The Life and Times of Brigitta Notz
27.12.2013
Archiv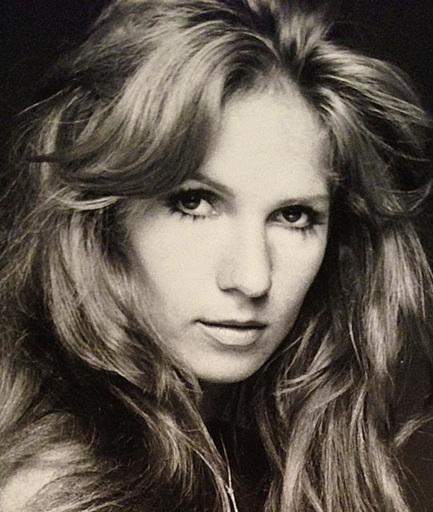 Let's start at the very beginning
After years of suffering at the hands of her jealous, possessive mother, Brigitta decided at age 18 that she had enough. She left her home of Graz, Austria with the equivalent of only 50 francs in her pocket. Direction: Rome.
All roads lead to Rome
In Rome, Brigitta sought out a nunnery a friend had spoken of; here they helped German-speaking girls with good moral upbringing find jobs as nannies for aristocratic Roman families. Brigitta's knowledge of Italian was non-existent – she knew only two words: Grazie and spaghetti. But that didn't stop Brigitta. Instead, she went faithfully to mass in Latin. Because the priest was the only person she could understand.
The third word Brigitta would learn was amore, love. Her "teacher" was the charming Marquis Spinola. He became her first boyfriend, and introduced her to the new world of Roman society. Here she met Russian Princess and fashion doyenne Irene Galizine, a meeting that would change the course of her life and career.
A star is born
Wish a push from Princess Galizine, Brigitta became a runway sensation. She strutted her stuff for a young Karl Lagerfeld, Emilio Pucci, Schubert, Givenchy, Fendi and Valentino.
"At the beginning of my career I knocked on Valentino's atelier, but the receptionist slammed the door in my face," Brigitta recalls with a smile. Later, she would become the designer's leading lady.
As a well-known model she graced the covers of many magazines. Many rich and powerful men, including the Shah of Persia, attempted to woo her – but Brigitta was not easily seduced.
Brigitta does Gstaad
Enter Peter Notz, a billionaire businessman with charm to spare. Introduced by common friend Gunter Sachs, these two took to each other like fish to water. That first evening they danced cheek to cheek at the famous Greengo nightclub; the next morning they were on the snow-covered pistes for racing competitions. From then on Brigitta began collecting trophies; she has won all the Eagle Ski Club races in her category.
It wasn't long before the couple started a family of their own. But in the dramatic fashion that appears the hallmark of Brigitta's life, they could only marry after the death of Peter's wife, who had been in a coma for 10 years. Based in Gland, near Geneva, they spent winters in their beautiful chalet in Gstaad next to the Palace Hotel and summers in their beautiful villa in Sardinia.
As the owners of the private aviation firm Aeroleasing, the Notzs travelled nonstop, jet-setting their way to New York City, Acapulco, St. Tropez, St. Moritz, Paris, London, making friends the world over.
"We were known for hosting the most incredible parties," Brigitta boasts. "Friends and guests like Roger Moore, David Bowie, Roman Polanski, Curd Juergens, Gunter Sachs, Joan Collins, Ivana Trump and Valentino, all made their way to our homes."
Never look a gift mushroom…
An avid mushroom hunter, Brigitta was once surprised by Peter. One day he told her there was a huge red mushroom under the trees. Brigitta responded, "My dear, everybody knows that all the red ones are poisonous!" But he insisted. And there instead she found a Ferrari Dino, first edition.
"Today it would be worth a fortune," regrets Brigitta.
When nine months pregnant and unable to drive the Ferrari comfortably, she took matters into her own hands. Brigtitta took her pilot's license in a Piper single-engine airplane, at the same time as Roman Polanski.
Model turned designer
When her modelling days were over, Brigitta pioneered Aerobics in Europe. She realised there weren't any workout outfits available yet, so she started her own brand called Pleasure Wear. The line featured basics in sexy, sleek jersey that felt as good as a second skin, as well as exclusive bathing suits.
She opened shops on the Costa Smeralda and in Gstaad. Gunter Sachs himself photographed the Pleasure Wear ad campaign and brochures. Brigitta was also the first to import brands Blumarine, Cavalli and LoroPiana to Gstaad.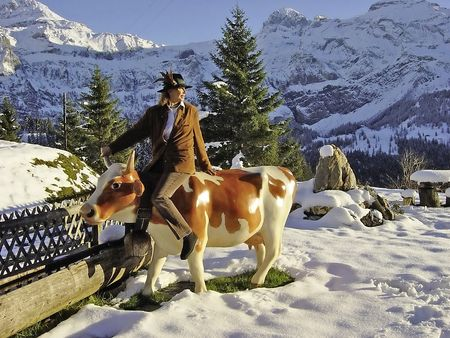 The path to enlightenment
Too much of a good thing can be dangerous, and skiing is no exception. While taking an off-piste adventure at Les Diablerets, Brigitta was in an avalanche. It is a miracle she survived – only the tip of her boot was sticking out. A guide managed to pull her free and saved her life.
After the accident, Brigitta focused on what was most important to her, family and friends. She became an esoteric life counselor, regression therapist, and numerologist, continuing meditation to this day.
And the plot thickens…
Never one to sit still very long, Brigitta, fluent in German, English, French, Spanish and Italian is well connected to all social circles. Her friends range from the Eagle Club to the Dracula of St. Moritz. Today, she works as a personal service provider. In the space of 24 hours, Brigitta can provide exclusive Beluga from the House of Caviar of Geneva and organise a full moon ski descent by torchlight.
Brigitta's motto: The sky's the limit! If her life story is any example, we know this to be true.
---