Irene Kung--A Portrait of Light
09.08.2013
Archiv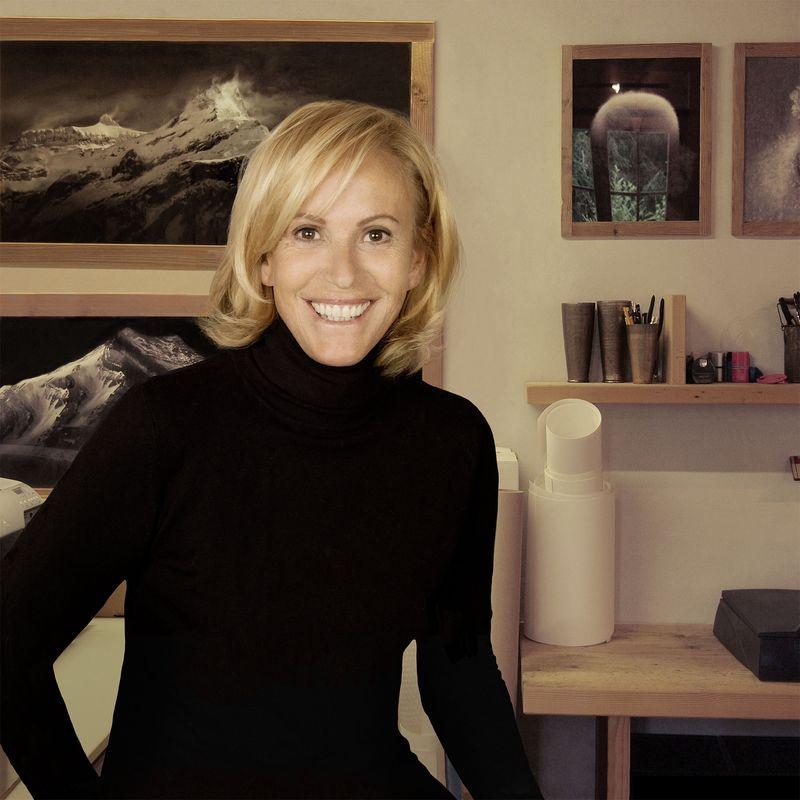 Renowned Swiss photographer Irene Kung was born in 1958 in Bern and has since travelled the world in pursuit of the perfect image. Globetrotter Kung is now headquartered full-time in the Saanenland, where she has a farmhouse and adjoining studio
With a prestigious Hasselblad digital camera around her neck, Kung makes buildings and monuments like the Hagia Sophia, Westminster Abbey, Notre Dame and Milan's Duomo come alive in her trademark light/dark Caravaggio style. Kung literally invented a genre. Her photographs, taken just before sunset, ensure a smooth range of light and shadow. She uses little colour; the magic is in Kung's post-production through computer processing that allows for delicate nuances – shades of grey shine as they were silver.
The celebrated artist sat down with ­GSTAADLIFE to discuss her new home base here, future exhibitions, and why dreams are indeed her reality.
GSTAADLIFE: Your father was from Bern and your mother was Canadian. How did you discover the Saanenland?
IK: I spent the first 15 years of my life in Bern and discovered the Saanenland as a child, coming here with my family to ski each winter. I love to ski and my house has the advantage of having a ski lift just next to it. It's a special house – my father built in the early 1960's.
The Saanenland is home to me and it is THE place where I can relax and 'recharge my batteries' after travelling to big cities for my work. For me, the ultimate trip combines travelling for work and seeing friends!
GL: What has brought you back to Saanenmöser full-time?
IK: This is an interesting question...I can't say why I came yet. I believe all decisions are made in the gut, long before our minds can rationalize or process them. I left Rome three years ago after nearly three decades of making my life and home there. After three years in Milan, I knew I had to go even further north, to the Saanenland, where something I can't describe was calling me home.
GL: Do you have a specific approach to photography? What can you tell me about your technique?
IK: My photographs are distinctive. They are mostly black and white and feature monuments, trees and animals. In fact, I am a portrait photographer – what I take are portraits of physical structures that blur out the rest of the world and focus exclusively on the objects. There are striking buildings whose beauty has been rendered banal by their surroundings. I aim to photograph 'simply,' and further simplify the images by removing the superfluous people and noise and trash later to reveal the personality of the object itself.
The dream-like aspect of my work is not accidental. Working via intuition, I approach the mysterious and essential content of the subject. Daydreaming makes it possible for us to see what's behind things. We can't think if we can't imagine.
I take portraits of people as well, but rarely exhibit them. For me, they are almost too personal to expose to the world.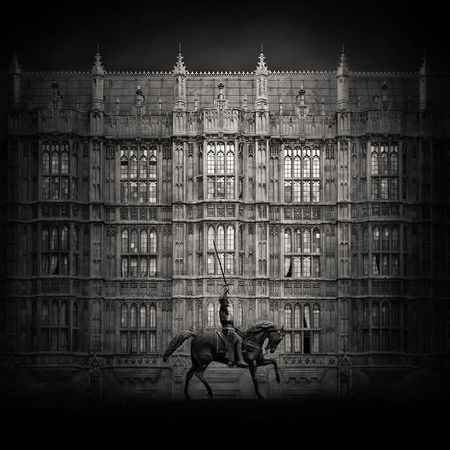 Photo: House of Parliament
GL: You began your career as a painter, is that correct?
IK: I remember coming home from school as a child. There would be a special mood at home and I knew that meant my mother was painting; the only way to describe it would be happy, relaxed and curious.
I began as a painter, not to follow in my mother's footsteps, but because it came naturally to me. I focused mainly on still life.
GL: Why the switch to photography?
IK: Painting is an introverted activity by nature. There you are, alone in your studio with brush in hand, for hours on end. Photography better suits my extroverted personality. Now, off I go to exotic places with my camera in hand, right into the hustle and bustle of cities – a great source of life and energy! – to interact with the objects and monuments themselves.
I will paint again someday when I'm ready…just not now.
GL: What makes a great photograph?
IK: Photography is all about light – and shadows, really. Anything and anyone can be beautiful if the lighting is appropriate. I love the dark that permits me to illuminate what I like.
GL: You've become one of the most celebrated photographers of our time, with exhibitions around the world and a loyal fan base. Besides undeniable talent, what is the secret of your success?
IK: Success only comes to those who dare to dream. For me, dreaming is like relaxation for the mind – it allows us to hope, to think
positively, and release our negative thoughts and energies. It's the surest way to make our dreams come true. I have the good fortune to do something I love and earn a living –an incredible gift for which I feel truly blessed.
GL: How can local residents discover your work?
GL: How can local residents discover your work?
IK: This fall I have a busy schedule, with exhibitions in China, the United States, Milano, Lucca and one in Switzerland in December, in Lugano. For those who can't make it any of these or ParisPhoto, my latest book of photographs, The Invisible City, is available on www.amazon.com. Which reminds me – I'll be in Beijing soon to sign copies at the book launch ceremony for the Chinese edition!
Most importantly, I want to reconnect with friends both old and new in the Saanenland. I'm hosting an open studio during the Polo days, August 15 to 18 from 4 to 6 pm. During this time, visitors can see my studio, where I'll have many different photographs and light boxes on display and for sale.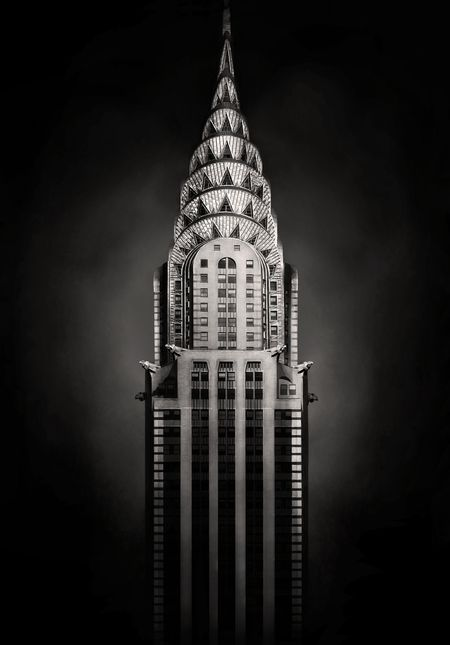 Photo: Chrysler Building
.............
Atelier Kung is located at 16 Bahnhofstrasse, Saanenmöser. Visitors are welcome August 15 to August 18 from 4 to 6 pm each day.
For more information, please visit:
---